Columbia University Shuttle Rider Guidelines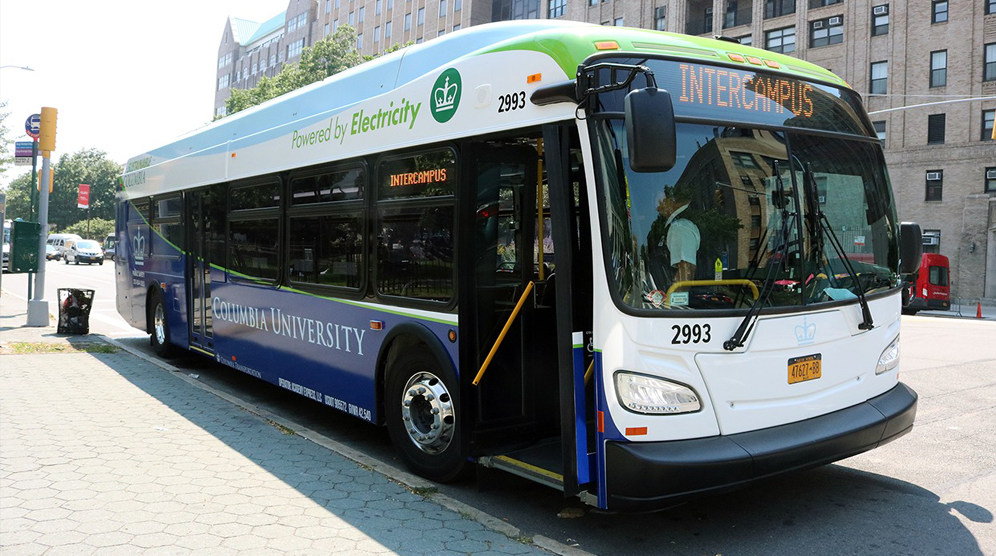 Columbia University's Shuttle system exists to serve the faculty, staff and students of Columbia University and Columbia Irving Medical Center. This is not a public transportation service, it has been designed to serve the needs of our Columbia community.
Guidelines for Riding the Shuttle
Upon boarding one of our shuttles the driver will ask you to tap your Columbia University ID card/CUIMC ID card on the card reader.
 
Seating is available on a first-come-first-served basis.
 
Seats marked "Priority Seating" are intended for seniors, pregnant women, people with disabilities, or others with a physical need to sit down for the duration of the commute. Please relinquish these seats if someone is in need. Disabilities may not be visible. Do not ask riders to share personal medical information if they request a seat. 
 
Please do not save seats when seating availability is limited. In these instances, it is also not appropriate to take up two seats (with baggage or otherwise). Please respect the rights of others to the seat next to you.
 
As a courtesy to the passengers boarding, please use the rear exit to debus.
 
Drivers can only stop at designated stops, you can alert the driver that you are off-boarding on the next stop by ringing the bell (the yellow cord by the windows.)
 
Loud conversations and phone calls can be distracting. The shuttle is a great time for interacting with colleagues and friends but please be mindful of the shuttle environment and the volume of your conversation.  If you must use your cell phone, please make the call brief and use a quiet voice.
 
Guests, including spouses, are not permitted to use the shuttles unless they are a University ID card holder. Children under 18 are welcome to ride, but must be accompanied by an adult - the University ID card holder. Children should be seated in bus seats with their seatbelt fastened throughout the commute. Strollers should be collapsed to allow safe passage through the aisles for other patrons. Parents are responsible for the well-being of their children while on a Columbia shuttle.


Riders can track the shuttle's location in real-time on the Passio GO app. Download the app to view all Columbia shuttle routes, including the Fort Lee, Lamont, Manhattanville Loop, and Intercampus Red, Blue, and Green routes, via smartphone.
 

Real-time emergency communications, such as a missing or disabled bus, bad traffic, weather, or an impaired driver should be communicated to our service team:

Any issues, complaints or recommendations that can be addressed on a non-emergency basis should be communicated by e-mail to our team at tran[email protected]. Your message will be kept confidential.

You can also use the Passio app to provide feedback to our team, make a suggestion and/or report a concern by clicking on upper left tab once you open the application, then selecting the suggestions tab.
Accessibility
Columbia's shuttles are wheelchair accessible. Evening shuttle service powered by Via provides wheelchair accessible vehicles upon request. Make sure to mark your profile within the app accordingly if you require a wheelchair accessible vehicle.