Commuter Stories: Kaimi Huang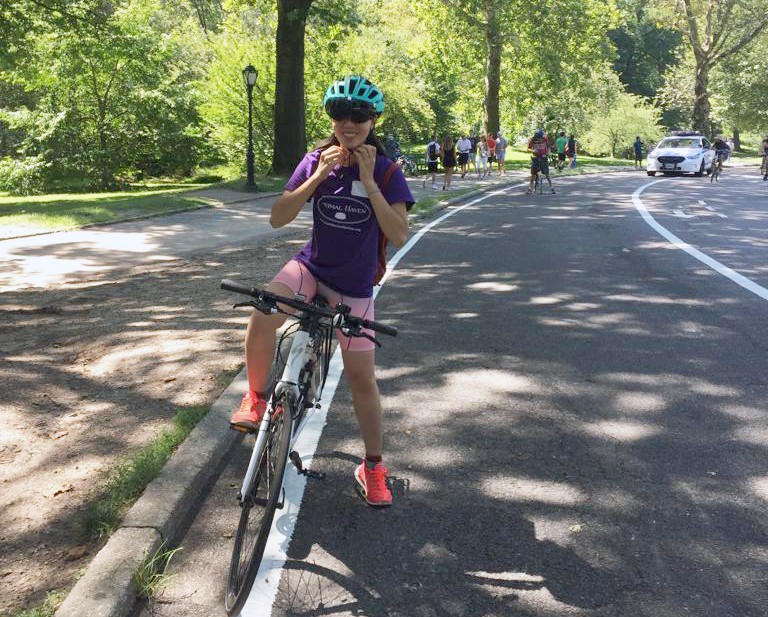 Kaimi Huang (Financial Analyst at the Columbia University School of Nursing) rides her bike from Chelsea to CUIMC in the warm months.
During warm seasons, Kaimi commutes from Chelsea to the School of Nursing on the CUIMC campus along the Hudson River Greenway bike trail.
"I had always been excited about biking to work for practical reasons such as getting physical exercise and saving money on commuting," Kaimi said. "After I started doing it, I fell in love with the bike trail and the experience!"
Kaimi said she likes how the trail goes through different neighborhoods, some of which she would not have explored otherwise, and surroundings such as parks and harbors.
"The ride is quiet and refreshing in the morning. It clears and prepares my mind for the work day ahead."
Kaimi has experienced differences in her commute based on time of day and location. During sunset, things are bustling and coated golden, and the ride gets more intense in Midtown Manhattan as traffic picks up.
"Overall, I really enjoy commuting to work by bike," Kaimi said. "I think every New Yorker should try it at least once!"