Commute Stories: Mirte Maas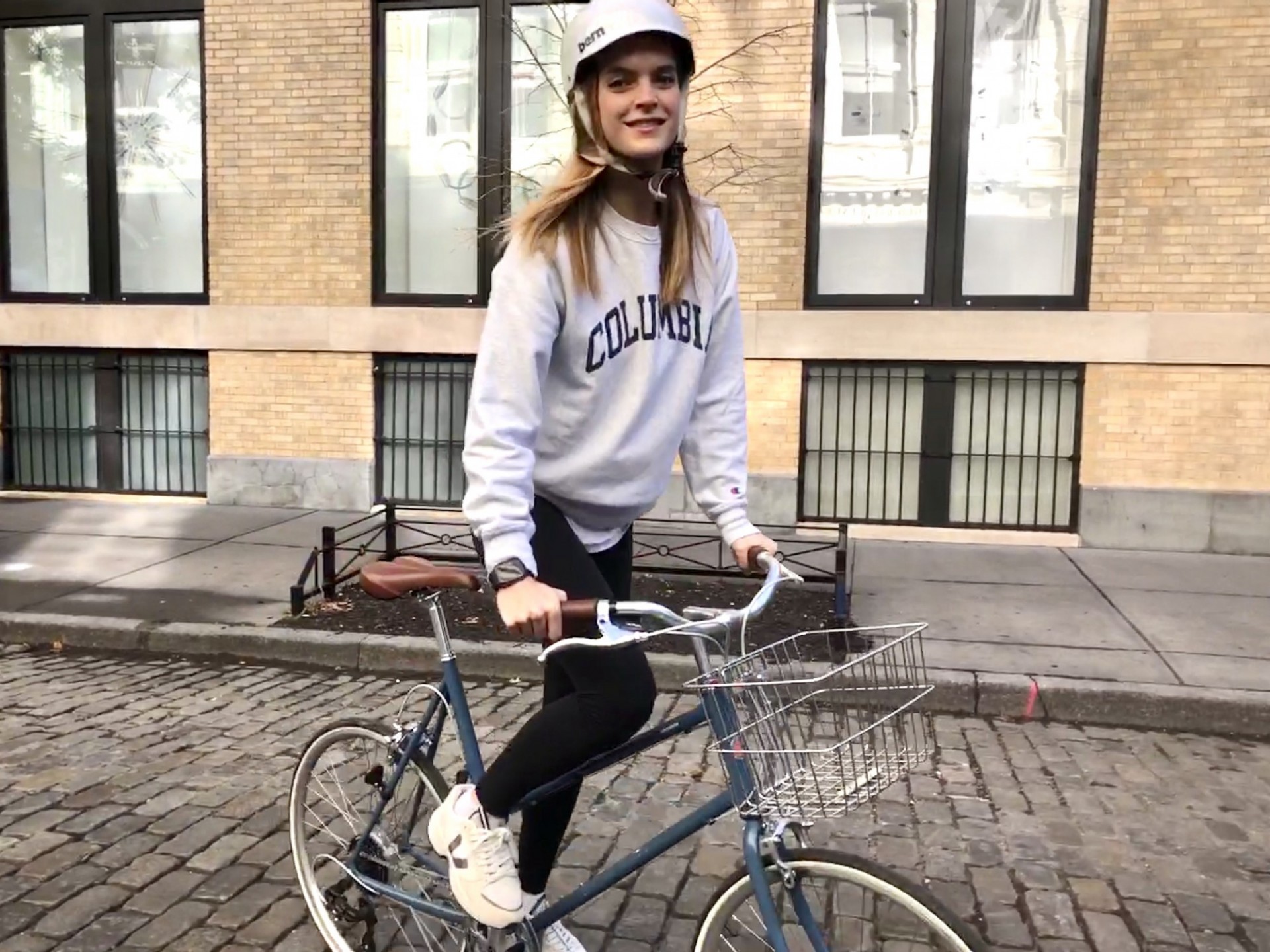 Mirte Maas, student in the School of General Studies (GS), rides her bike from Soho along the Hudson River.
If weather permits, Mirte rides her bike to Columbia from her home in Soho every day she has class. Her commute is a 6.2-mile ride along the Hudson River up the West Side Highway.
"It's quite a safe and beautiful track," she said. "Growing up in the Netherlands, I learned to ride a bicycle around the same time as I learned to walk."
For Mirte, riding a bike is a way to clear her mind and decompress. Sometimes she listens to music, and lately she's become addicted to a newfound podcast called Crime Junkie. It takes her roughly the same amount of time to bike as it does to take the Subway, give or take five minutes.
"But when I bike, I can feel good about skipping the gym that day," Mirte said. "I honestly have a moment of sadness when I wake up and it's raining that day."
If Mirte knows she might have to stay at school late, she swaps her beloved TokyoBike™ for a Citi Bike. It's hard to estimate how many miles she's ridden throughout New York City over the past couple of years, but according to her Citi Bike history stats alone she's biked well over 2,000 miles!